WP3: Nutrition, Metabolism and Sleep
Sleep disorders concern 20% of the general population with 8% suffering from obstructive sleep apnea syndrome and 10% from insomnia; Obesity affects 15 % of the general population and Diabetes 5%. Many obese patients suffer from both metabolic and sleep disorders and sleep deprivation is a major risk factor for weight gain. 
The general objective of WP3 is
to improve the diagnosis and care of primary and secondary metabolic disorders,
to develop new biological, behavioral and electrophysiological markers and treatments for sleep disorders and/or neuro-psychiatric diseases impacting nocturnal sleep or daytime alertness,
to develop diagnostic and therapeutic E-health tools.
The specific approach of WP3 is to work on patients suffering from both nutritional/metabolic disorders and sleep disorders (i.e. obese patients suffering from sleep apnea syndrome or insomniacs suffering from nutritional deficits). 
The presence of the Equipex PHENOVIRT team (SANPSY Unit) with its expertise in computer science in this WP will allow us to develop E-health clinical and pedagogic tools used across all of the groups. The SANPSY team and EquipEx PHENOVIRT will develop an e-health program for hospital workers in partnership with Philips to improve their sleep and manage their fatigue.
The Equipex PHENOVIRT team plus the Virtual Health Center for Societal Innovation (Idex initiative) will strengthen the relationship with computer sciences and will offer close interaction with LABRI, ENSC and private partners. This unique consortium will allow the development of successful translational approaches in diagnostic and therapeutic approaches and open up promising perspectives for Transfer and Innovation.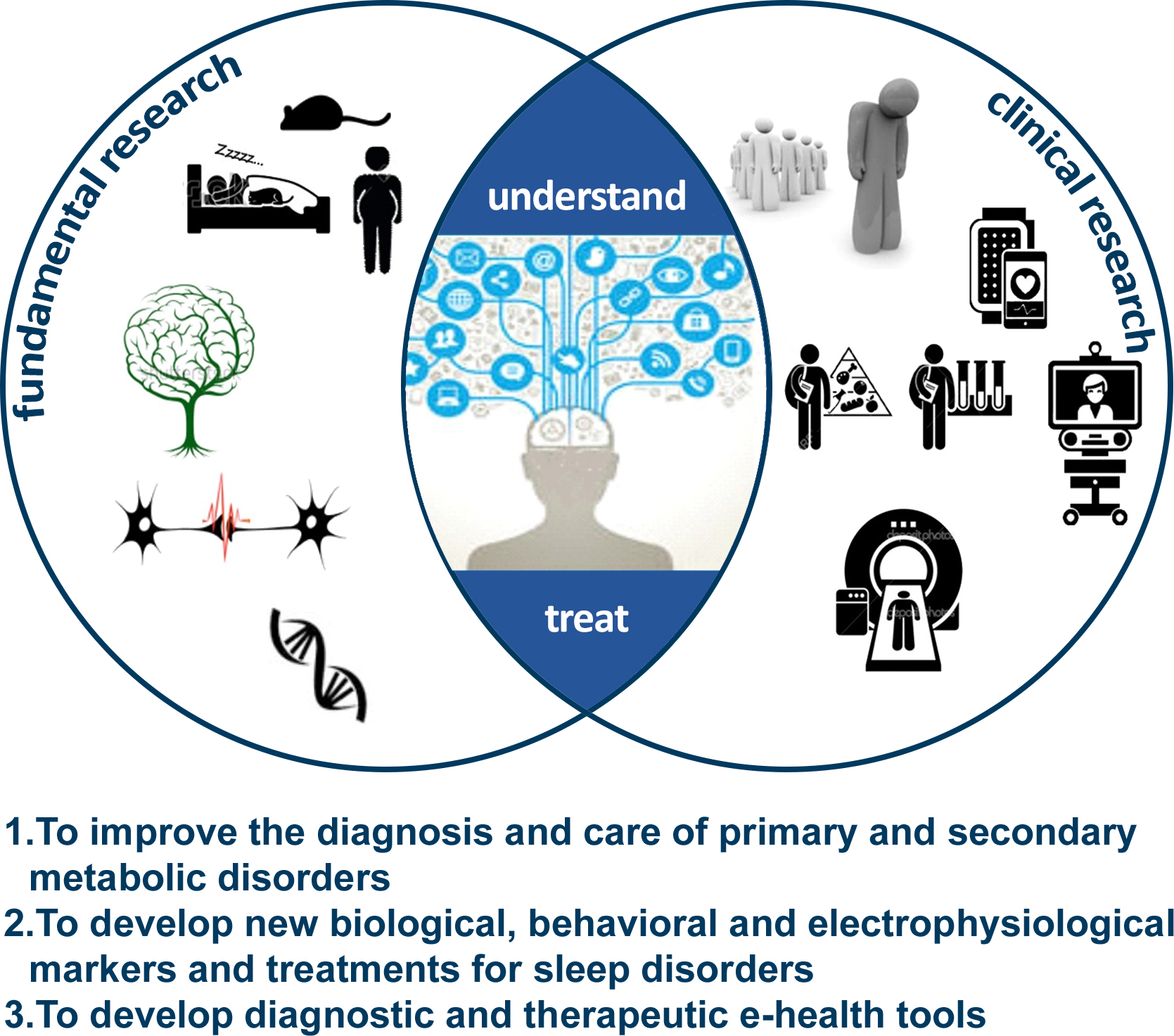 Medical coordinator : Pr. Pierre Philip

Prof. Pierre Philip is a psychiatrist by training and is head of the sleep clinic at Bordeaux University Hospital and of a CNRS research and service unit named sleep attention and neuropsychiatric...

more...
Scientific coordinator : Dr. Sophie Layé

Dr. Sophie Layé is a neurobiologist by training and is the head of the NutriNeuro lab and the co-head of the International Associated Laboratory OptiNutriBrain (Laval univ/Bordeaux Univ, INRA)...

more...
---